Having fine hair means that you need to take extra care of your hair. So, you might always find yourself confused about whether or not you should use a hairdryer. You might think that the heat generated from hair dryers can damage your hair, among other negative consequences.
But, currently, there are so many hair styling tools available that are specially designed for fine hair. These products help add volume to your hair and also make it healthier and shinier. With several options to choose from, you might be confused about the best hair dryer for fine hair. Do not worry because we have compiled a list of some of the best hair dryers for fine hair right here!
Top Picks Hair Dryers For Fine Hair
1. ghd Helios 1875w Advanced Professional Hair Dryer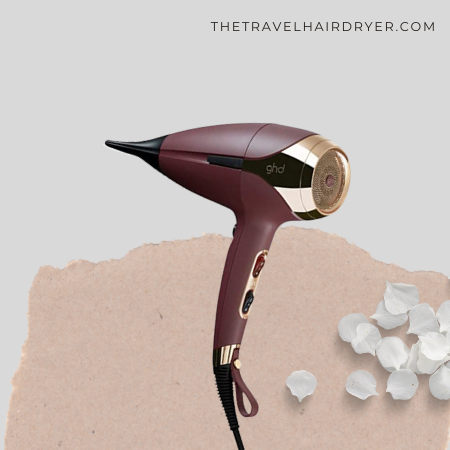 ghd Helios was a pioneer in the straighteners marketplace, but it truly rose to fame when it began manufacturing hair dryers. These days, ghd Helios hair dryers are the most sought-after hair styling tools. Specialists swear by it, hence, proving that you will get the best results for your hair!
No one wants to spend hours styling or blow-drying their hair, and ghd Helios recognize this, which is why the brand has used an effective, brushless DC motor to cut down your styling time. It has advanced ionic technology that guarantees that your hair is frizz-free. Additionally, its nozzle ensures that the air reaches every inch of your hair to offer you the best results.
The dryer adds just the perfect amount of volume to your lovely hair but the only downside is that it is a bit pricey. However, if you do buy it, it will surely be a one-time investment!
Features:
The airflow is 75 mph, so it means your hair will be styled within minutes. You don't have to wait very long to dry your hair, and the process is super fast.
It is a risk for people with fine hair to use heat styling products as it can damage their hair, but with GHD helios, you can control the heat settings to protect your hair.
This hair dryer has an ergonomic design so that you don't strain your arm or wrist. This also enables you to maneuver it easily.
A hair dryer's loud noise can be irritating, but you don't have to worry about that since it produces minimal noise.
2. Dyson Airwrap Complete Styler For Multiple Hair Types And Styles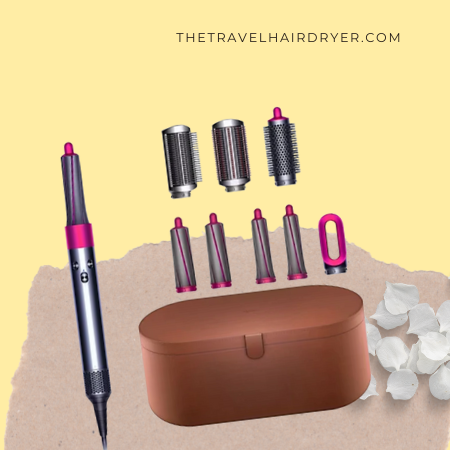 The Dyson Airwrap has revolutionized the hairdryer industry. Sometimes, your hair might get entangled inside the dryer or brush if you hold it too close, and Dyson has fixed this problem with its impressive styler.
It is perfect for fine hair since it combines powerful airflow with controlled heat by leveraging the Coanda effect. This aerodynamic phenomenon curves air to attract your hair and wrap it around the barrel. Hence, it can remove your frizz and smoothen or volumize your hair with ease.
This hair tool is ideal for those who like to experiment with different styles frequently. The best part is that the Airwrap comes with six distinct, one-click attachments. You can experiment and create curls and waves in your hair. The quick-release switch and cool-touch tips allow you to change attachments while styling your hair quickly.
Features:
It comes with intelligent heat control, which prevents damage to your hair.
It leverages the Coanda effect to curve air which attracts and wraps your hair around the barrel.
It is durable.
Its smooth bristles will give you a salon-style finish.
It comes with six different attachments.
3. Shark Hd112brn Hair Blow Dryer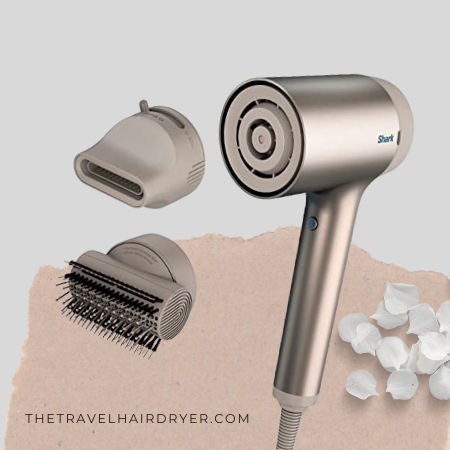 If you're searching for a hairdryer that will give you outstanding results for your fine hair with innovative technology, a Shark hair dryer is a good choice. The dryer makes use of Shark's patented HyperAIR IQ technology, which combines high-velocity heated air with ionized air to help you dry your damp hair within a matter of minutes.
The intelligent dual optical sensors on the dryer automatically recognize styles and adjust the heat and airflow accordingly to give you the best results.
The cool shot button on the dryer helps close your hair cuticles after you're done styling your hair to give a silky smooth finish with no frizz or flyaways. It does so by generating negative ions that react with the positive ions of water in damp hair.
Additionally, you can regulate the heat and airflow settings according to your requirements. This super versatile hairdryer is suitable for straight, wavy, oily, fine, and curly hair.
Features:
You will get super-fast drying due to the patented HyperAIR IQ technology.
It works best on fine hair, but it is also suitable for other hair types.
It has intelligent heat controls that ensure consistent temperature and air distribution for quick, even drying, without heat damage.
It comes with three heat and airflow settings.
4. Remington Ac2015 Pro Hair Dryer With Pearl Ceramic Technology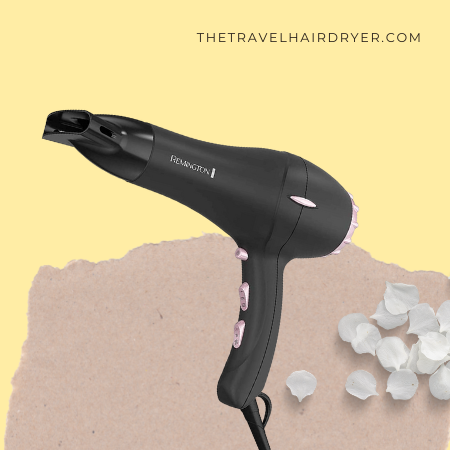 This hair dryer has powerful airflow and comes with a pearl ceramic technology that ensures that the heat doesn't adversely affect your hair. Real crushed pearls are infused into the dryer's ceramic barrel, which transfers micro-conditioners onto your hair while drying it, making your hair silky smooth.
You'll get a salon-finish look with the two attachments that come with the dryer, namely, the concentrator and diffuser. The former is best for straight hairstyles, and the latter is excellent for maintaining curls and waves. The dryer comes with three heat and two-speed settings so that you can select the airflow performance that's perfect for you.
Features:
It improves the texture of the hair while also making it healthier, with regular use.
It utilizes pearl ceramic technology which gives your hair a silky smooth texture.
It has a powerful AC motor that ensures that the fan's speed is super fast. Your damp hair will be dry within minutes!
It has three heat settings and two-speed settings.
There is a cool shot button to lock your hairstyle in place.
This product is durable, and it comes with a five-year warranty.
5. T3 Micro T3 Fit Ionic Compact Hair Dryer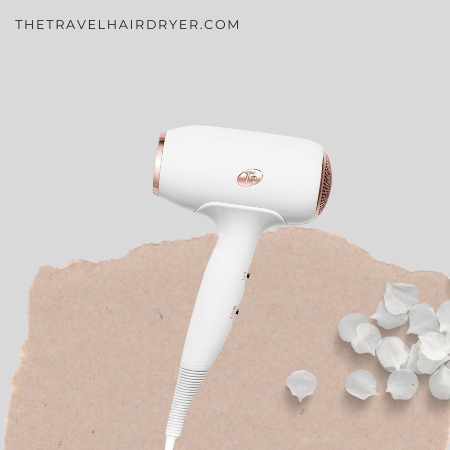 If you are looking for a perfect companion for you and your hair, then the T3 Micro hairdryer is the ideal fit. This hair dryer has a compact, lightweight design, and it is durable, making it perfect for taking with you while traveling.
The best part is that it comes with a foldable handle, so you can easily tuck it away in your luggage. Its ion-infused airstream will dry hair fast but gently. The negative ions generated by the dryer help smooth hair cuticles for shiny, frizz-free hair.
The dryer also has customizable settings that allow you to select the right heat and speed combinations. This way, you can style any hair type and texture and get soft, healthy-looking results! Once you're done styling, press the cool shot button to lock in your voluminous locks.
Features:
It is suitable for all hair types and textures.
It uses advanced IonAir technology to give you frizz-free hair.
It has two-speed settings and three heat settings.
It features a cool shot button for setting your hair after you've blown it dry.
The cord is 9 feet long, which is perfect for comfortable usage.
The dryer has a compact, ergonomic design which is perfect for storing or carrying in your luggage.
Buying Guide
You must be very cautious while purchasing products for fine hair since this hair type is prone to damage. Thus, any product that can harm it should be avoided, and more care must be exercised while purchasing a hairdryer.
Now that there are so many options on the market, there's a good chance you'll become confused. This buying guide will assist you in making your decision. Before deciding on a product, consider the following criteria.
1. Hair Type and Hair Style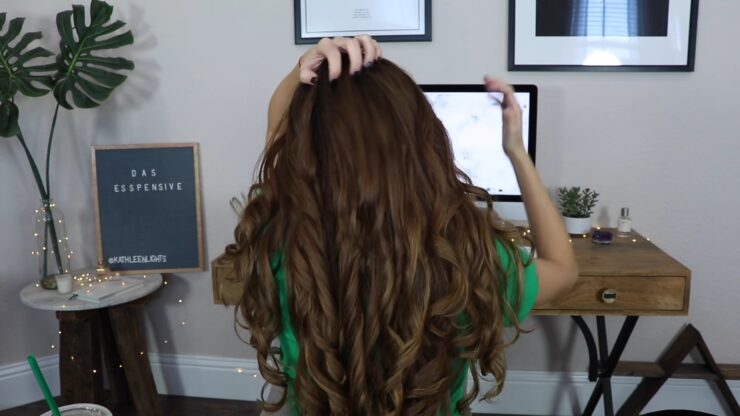 Hair can be fine, thick, coarse, dry, etc., which means that you cannot style them with the same products. For fine hair, you can select between dryers that utilize ionic or ceramic technology, as they will make your hair silky smooth without causing excessive heat damage.
In addition, consider how regularly you style your hair and whether or not you experiment with different hairstyles. The hairdryer you choose will also depend on whether you prefer straight, wavy, or curly hairstyles. If you regularly experiment with styles, you can select one that comes with multiple attachments.
2. Airflow Speed and Heat Settings
You have to make sure that your hairdryer has an option to decrease or increase the airflow speed so that you can select one based on how wet your hair is. Since fine hair is light in texture, you may not always desire high-speed airflow or maximum heat.
The same is the case with the heat settings. Fine hair is delicate and may get damaged due to prolonged heat exposure. It is also a good idea to select a dryer that offers consistent heat flow so all your locks get equal coverage, hence, drying your hair faster.
3. Design and Cord Length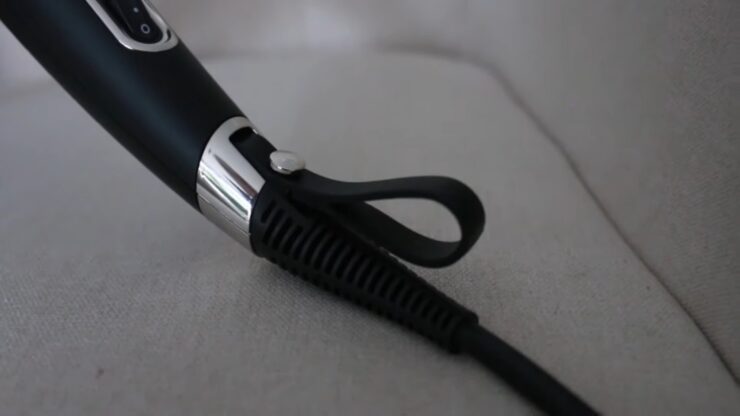 Always go for a hairdryer with a longer cord so that you can reach sockets that are away from your mirror with ease. Coming to the design, select a hair dryer that's lightweight and compact so that you don't strain your arms while maneuvering the device.
4. Price
When it comes to buying hair products, your budget is crucial. If you want advanced features or a high-end product, expect to pay a higher price. However, today, there are hair dryers to suit every budget.
Since fine hair requires less heat and speed, there's a good chance you'll be able to find what you need within your budget. You can style your hair and make it look voluminous and silky smooth even with a pocket-friendly budget!
5. Drying speed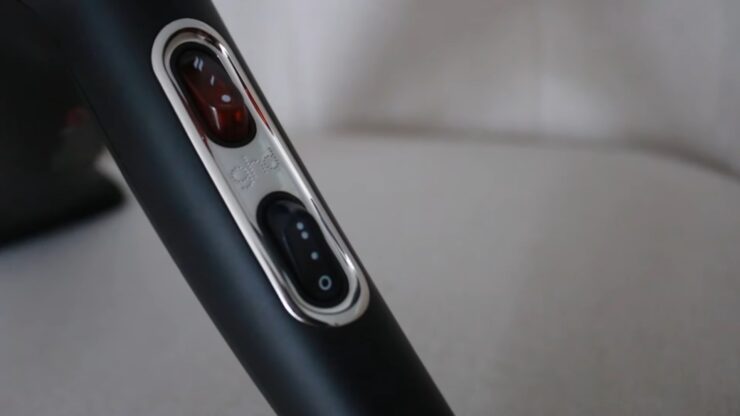 For fine hair, you wouldn't want to keep your hair exposed to heat and fast airflow for prolonged periods of time. Doing so might damage your hair. So, always check the product's specifications and determine the drying speed for your hair length.
The Bottom Line
Fine hair is not easy to maintain – it takes a lot of effort and the right products to ensure minimal hair damage. Some of the best hair dryers for fine hair, from the multiple options available out there, have been listed above.
In addition to the information about hairdryers, this buying guide will assist you in finding the ideal hair dryer for all your needs. Before making a purchase, consider reading the hair dryers' product reviews to get an idea about which one will be the best for you and your fine hair!
Frequently Asked Questions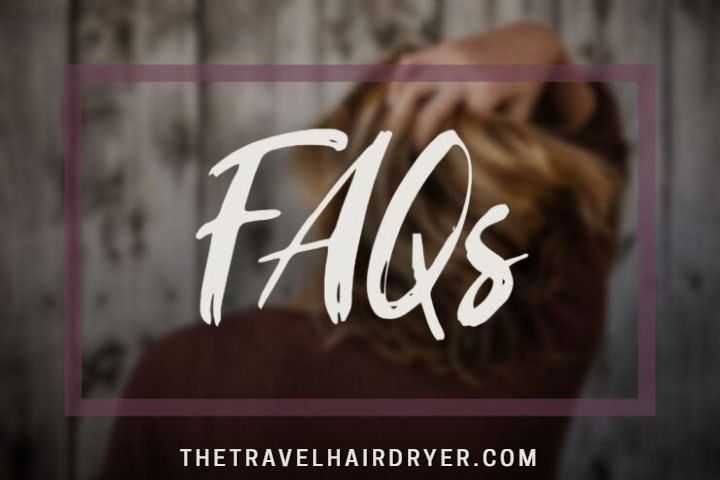 1. Should someone blow-dry their fine hair or not?
Yes, just because you have fine hair doesn't mean you can't style it. However, there are a few things to consider before you buy a dryer. You can go for a hairdryer with multiple heats and airflow settings so that you can adjust the blow-dry and style your hair without damage.
2. Is it fine to use a hairdryer regularly?
A hairdryer, without a doubt, improves your hair's appearance and makes it easier to handle. However, if you use it too frequently, or use a subpar product, it could cause harm.
3. How to tell if one has fine hair or not?
If you are confused about your hair texture, you can perform this little activity. First, pull out a single strand of your hair and place it between your fingers. Now observe it; if you can barely see your hair or feel it between your fingertips, you have fine hair.
4. Which hair dryer causes minimum damage?
Ceramic and ionic hair dryers are the best options for fine hair. They ensure that your hair is not damaged by excessive heat. Ceramic dryers also form a protective layer so that heat does not directly reach your hair, whereas ionic dryers dry your hair faster while using less heat.