When it comes to makeup, one face feature always stands out – the lips. Eye makeup is also a pretty bold part, but if you do your lips wrong, your whole appearance is ruined. And we are here today to prevent that.
Before anything else, you need to invest in quality girls' lip makeup, to make the whole effort worth it – and you can find on this site excellent recommendations. The second thing you must pay attention to is the natural shape and shade of your lips, and the other facial features.
And finally – don't forget about the occasion. Sometimes, it's pretty easy to cross the line and look inappropriate at work or during a celebration.
That's why we decided to put all the practical tips and ideas in one article, so you can always get back to it when in doubt about lip makeup.
1. Casual look
As you can imagine, the everyday look should be simple and easy to maintain and renew. Since we're talking about lip makeup today, we'll just stick to them.
We recommend you choose nude shades that emphasize the lips' natural color or soft pink tones that match the everyday look. You can always go for red, but ensure it's not too intense. Opt for a matte or sheer finish, and use a lip liner to define your lips and prevent the color from bleeding.
2. Makeup for work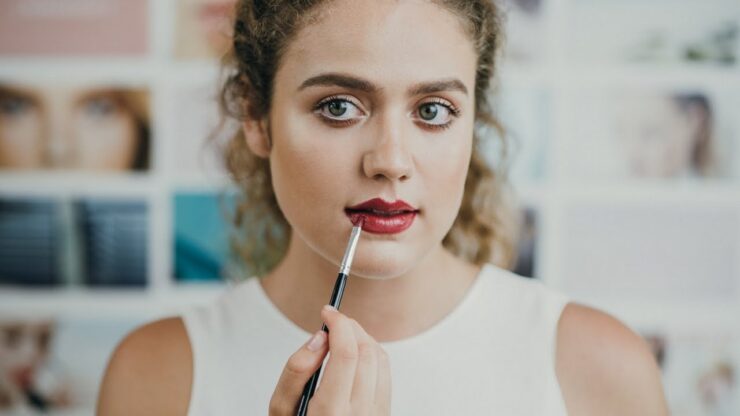 The look for work can be similar to every day but still go with slightly more intense colors. Shades like pink, mauve, and brown are great for adding seriousness to your look and remaining sophisticated and elegant.
Of course, you can always go with a glossy finish if you want to emphasize your look. But the general recommendation is to stick to matte lipsticks that don't rub off easily or with a satin finish, which is one of the most elegant options for work makeup.
3. Date night look
Now it's time for something more impressive. A classic red lipstick or a shade of red that matches your complexion is a must. A deep berry, wine shade, or dark brown shade can be an even better choice if you don't like red.
It is important to look seductive, not vulgar. Be sophisticated, but also choose a quality lipstick that can withstand passionate kisses.
4. Party look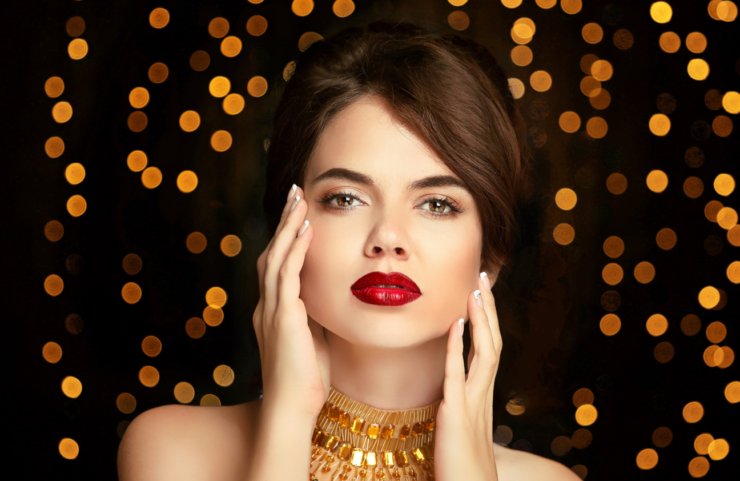 Parties are a great occasion to get creative with your makeup. When we talk about lip makeup, you can choose bright or bold colors that look both dramatic and glamorous at the same time. You can go with hot red, bright pink, coral, or deep violet, but you won't go wrong with whichever shade you choose.
The braver would choose shades of blue, green, or magenta color, which are a hit in different variants every season. Sometimes it's holographic makeup, other times, it's an intense color with a matte finish, and we especially like the shimmer or metallic finish when unusual colors are used.
It's good that, for fun, you can experiment in every possible way, even if you refrain from being flashy on other occasions.
5. Corporate events
This is similar to makeup for work in that you can afford bolder color choices. If it is an evening event, then experiment with an appropriate shade of red that matches the other features of your face.
If it is a daytime event, combine a casual look with an office look. Once you make your division of colors and finishes, combining them according to the occasion will be easy.
6. Wedding look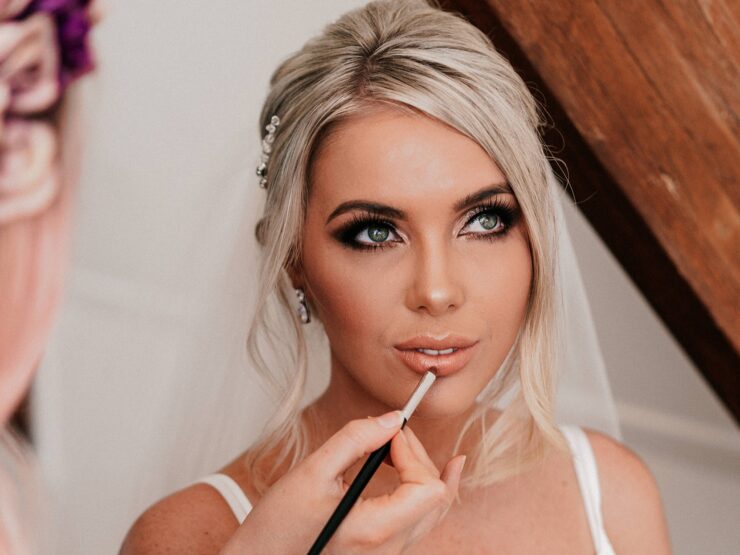 There are two scenarios on this occasion – you are the bride or the wedding guest.
If you are a bride, we recommend that you leave your look to the professionals. Soft pink, peach, or rose shades are perfect for adding a touch of romance to your look. And these shades are great no matter what your role is at the wedding.
On the other hand, if you are a bride, use lipstick that doesn't melt and run. During the day you will have to laugh, take pictures or talk to guests many times. Look for quality lipstick that will withstand these challenges.
Practical tips for lip makeup
Lips, as we said, can make you look fashionable and attractive or spoil the whole look. That's why it's important to follow most of these tips:
Choose professional makeup when you have a special occasion
Buy quality lipsticks, even if it means spending more money
Recognize quality brands, as they are more sustainable in the long run
Don't be afraid to express your creativity through makeup
If a color suits you well, then you can also go beyond the limitations of certain occasions
Never wear vulgar makeup if you are at a corporate event
Match the lipstick with the rest of your look
Carry a spare lipstick in case you need to renew your makeup during the day
Your makeup creates a visual effect that makes you really likable if you apply it correctly on your face. Many girls think that they should go overboard with makeup, especially lips, to look elegant and glamorous.
And of course, we want to emphasize to you to be careful with the outer outline of the lips. You have to be careful and be very discreet. You certainly don't want to end up looking like a failed drawing of a kindergartener just because you read somewhere that this trick works.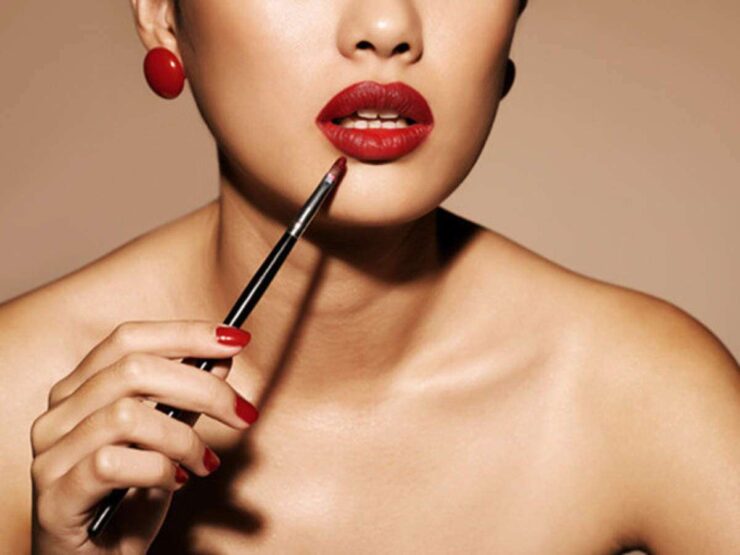 Conclusion
We hope that this article of ours is just what you need when you are hesitating about how to do your makeup for a certain occasion. You can follow the trends for 2023, which include various colors and finishes, or you can stick to the look you've tried and really like.
Save this article as it should be your guide on how to follow trends but at the same time stay authentic to your favorite look. Follow our advice – we guarantee you won't regret choosing bold colors, and different finishes and incorporating it all into your look according to the occasion.