Hairstyling is an integral part of your routine, but the wrong hair dryer can cause hair damage! So, if you are one of those who style their hair regularly, you certainly must have come across the Dyson Hair Dryer vs Airwrap, which are two of the trendiest styling tools on the market!
The Dyson Airwrap is a hair dryer with numerous extensions that leverage something called the "Coanda effect," which will be explained later.
The Dyson Supersonic hair dryer is a compact, efficient hair dryer designed to minimize excessive heat damage, dry hair quickly, and add smoothness and gloss to hair.
So, which is the best option for you? Let's have a look!
Which One Should You Buy?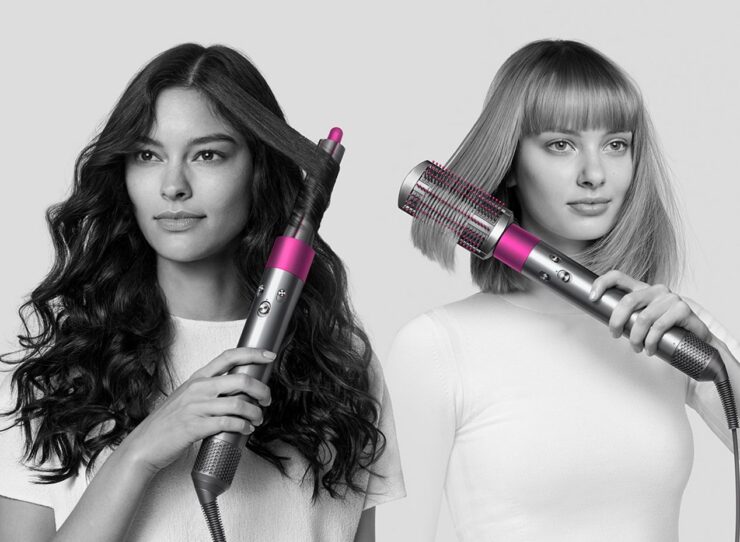 At the end of the day, both the Dyson Supersonic and the Dyson Airwrap are excellent styling tools. You can debate the efficacy and quality of both, but there are specific differences, notably in terms of the types of women they attract. Here's who should buy a Dyson hair dryer and who should buy an Airwrap in a nutshell.
Reasons To Opt Dyson Hair Dryer
It's ideal for all hair types, including coarse and curly hair, as well as anyone who uses hot styling items like a straightener or curling iron after blow-drying their hair. It's also a good choice if you want a smooth, frizz-free blowout and a variety of hairstyles!
Reasons To Opt Dyson Airwrap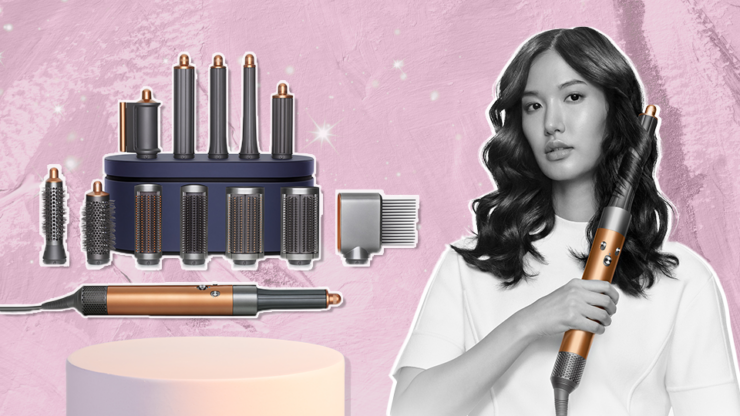 This is a fantastic alternative for anyone looking to spend a large amount of money on a new hair tool. It can be the best option for you if you desire a volumized, bouncy blowout and have intermediate or expert hairstyle skills.
People who aren't afraid of a steep learning curve or who have flat hair should try this for the best results.
Common Features Between Dyson Hair Dryer And Airwrap
Even though both Dyson hair tools appear to be somewhat distinct right out of the box, they share a few features. Dyson is known for its high-quality engineering and energy-saving devices. Other hair tools don't seem to be as well-made, efficient, or durable as these.
They can be used on both wet and dry hair. Because both of these goods are very light, you won't get exhausted when drying your hair.
They come with a variety of speed and heat settings. Both the Airwrap and Supersonic hair dryers use Dyson's lightest and slimmest digital v9 motor.
They also have ionic technology to soften hair and intelligent heat management to prevent damage. You can obtain them at Dyson.com and various third-party sites like Amazon and Sephora if you want to buy them online.
Differences Between Dyson Hair Dryer And Airwrap
The Airwrap and the Supersonic hair dryers have a few essential differences. Unlike theAirwrap, the Supersonic hair dryer does not have a storage container or a non-slip heat pad. The Supersonic hair dryer is best for wet hair, while the Airwrap is best for damp or dry hair.
The Supersonic hair dryer can produce hotter and stronger airflow thanks to its higher power (1600w). The Airwrap set comes with six attachments, while the Supersonic hair dryer has three.
The Airwrap combines the cool shot press with the power switch for a more compact hair styler design. To enjoy a blast of icy airflow, press the power button to the top. Supersonic features its own cool airflow button that allows you to receive cold air faster by merely pressing it down.
The Airwrap only has a flow rate of 13 L/S, whereas the Dyson Supersonic hair dryer has 41 L/S. The Supersonic hair dryer is designed for quick, smooth blowouts, while you can use the Airwrap to dry, straighten, smooth, and curl your hair.
Physics Of Dyson Supersonic Hair Dryer
The Dyson Supersonic Hair Dryer has an excellent motor that's lighter and quieter than other dryers. This makes it very easy to handle, and the fact that it just weighs one pound ensures you will not strain your shoulders.
The dryer has three buttons behind the noddle: an on/off switch, heat settings, and airflow settings. You can reach all of them with one thumb. The cable is really long, which is helpful if you don't have access to an outlet during your blow-drying session.
It comes with two useful magnetic nozzles and one magnetic diffuser.
Physics Of Dyson Airwrap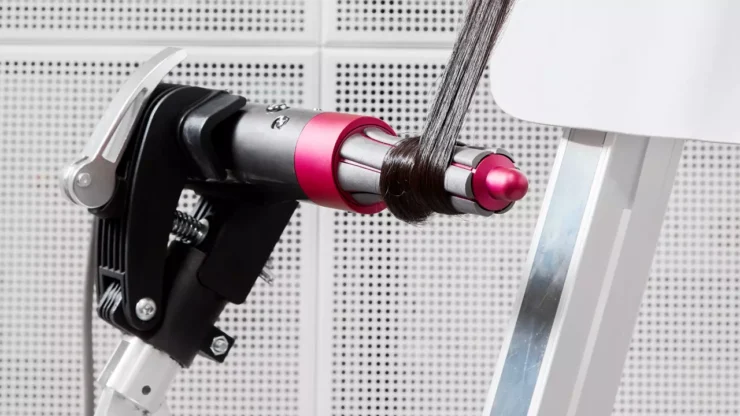 The Dyson Airwrap is a styling dryer with eight interchangeable attachments for styling and drying your hair simultaneously. It's a little smaller than the Supersonic, and unlike the hair dryer, the attachments are the main attraction.
The Airwrap Complete comes with two sets of barrels for curling or waves, two brushes for smoothing and volumizing, and a pre-drying styler (basically a smaller version of the Supersonic hair dryer).
The Airwrap incorporates the Canda effect, an aerodynamic phenomenon that allows air to flow and blow in curved directions around the barrels of the Airwrap as it wraps the hair around them.
Because you'll need a separate barrel for clockwise and counterclockwise curls on each side of your head, styling using the Airwrap barrels requires a little more effort and time.
Spin the attachment over the Airwrap base until the notches line up and a "clicking" sound is heard. Turn the lock/unlock button on the base to the unlock position to change attachments.
Like the Supersonic, the Airwrap has three controls on its base: a power button with a built-in cool shot, a speed button, and a heat button.
Conclusion
The Airwrap is far more adjustable than the Dyson Supersonic hair dryer. So, is it worth it to spend a few extra dollars on the Airwrap? It primarily depends on how you style your hair regularly, whether it's straightening, curling, or blowouts, as previously said.
Curling irons and hair straighteners can cause heat damage to your hair, but Airwrap can let you style it without them. Curly or dispersed natural hairstyles, on the other hand, are not advised.
However, you can always use a regular Dyson hair dryer to achieve natural curls and enhance your curl pattern.
FAQs
Can the Dyson Airwrap be used as a hair dryer?
Yes, the Dyson Airwrap may be used as a hair dryer. But because of the lesser airflow, drying your hair will take longer than with the Supersonic.
Can the Dyson Airwrap replace the performance Supersonic?
The Dyson Airwrap's airflow is not as strong as Supersonic therefore it can't be considered a replacement in the traditional sense.
Is it true that the Dyson Airwrap and Supersonic cause hair damage?
Both of them won't harm your hair since the Dyson Airwrap uses air rather than heat, while the Supersonic includes a heat control function.